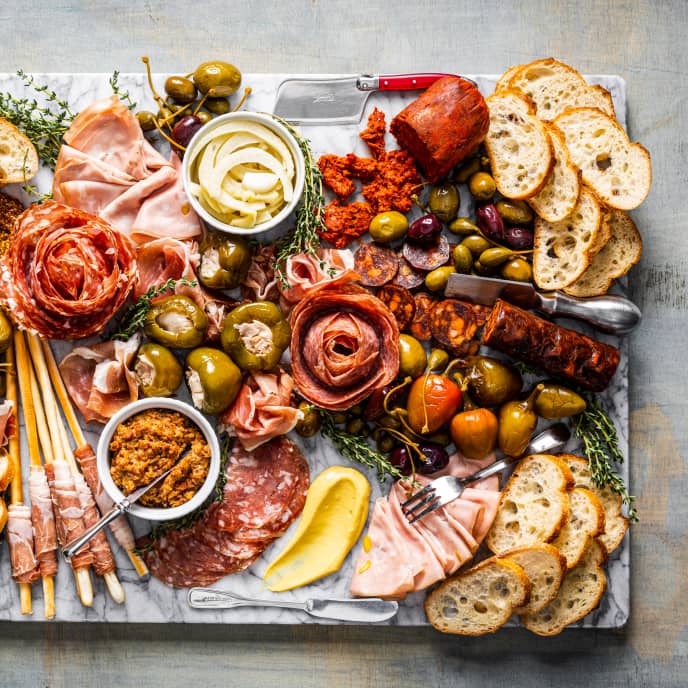 With the holidays approaching, a charcuterie board might be making its way into your parties. Charcuterie boards have soared in popularity as a go-to for entertainers, foodies, and those looking to enjoy a medley of flavors in a sophisticated yet rustic presentation. Memphis, with its deep culinary roots, offers an abundance of shops where one can gather all the elements needed to craft the ultimate charcuterie spread. From artisanal cheeses to perfectly cured meats, let's embark on a savory journey through the best places in Memphis to buy charcuterie supplies.
High Point Grocery – The Neighborhood Charm
Tucked away in the High Point Terrace neighborhood, High Point Grocery is your local stop for personalized service and select gourmet finds. They offer an array of cheeses and meats that can form the heart of your charcuterie board. Don't miss out on their selection of mustards and preserves to add a sweet or spicy kick to your platter.
Cordelia's Market – The Riverside Selection
With a picturesque view of the Mississippi River, Cordelia's Market provides a cozy ambiance to shop for charcuterie essentials. Their specialty lies in locally-sourced products, including a variety of Tennessee-crafted cheeses and regional cured meats that promise authenticity in every bite.
Curb Market – The Fresh Food Hub
Focusing on locally grown and produced items, Curb Market is your go-to for fresh, artisanal goods. Their knowledgeable staff can guide you through crafting the perfect charcuterie assortment with seasonal offerings that ensure your board is always an adventure in taste.
City & State – The Artisan's Pantry
More than a coffee shop, City & State in the Broad Avenue Arts District curates a unique selection of culinary items. Browse their shelves for high-quality charcuterie components and discover goods from local producers that are sure to stand out on any cheeseboard.
Whole Foods Market – The All-In-One
For those who appreciate the convenience of one-stop shopping, Whole Foods Market offers an extensive selection. Dive into their cheese paradise or talk to the in-house butcher about the perfect meats for your charcuterie desires. With a wide array of olives, crackers, and accompaniments, you're sure to leave with a full basket.
The Fresh Market – The Gourmet Grocer
The Fresh Market prides itself on an upscale food shopping experience. Their deli section boasts an impressive array of international and domestic cheeses, alongside a vast selection of cured meats and unique condiments perfect for elevating your charcuterie experience.
Charlie's Meat Market – The Meat Specialist
A meat lover's haven, Charlie's Meat Market is the quintessential butcher shop for top-quality cuts and cured meats. Whether you're after traditional selections like salami and prosciutto or seeking something more exotic, Charlie's is the place to visit.
Lucchesi's Ravioli & Pasta Company – The Italian Touch
For those who want to infuse an Italian flair into their charcuterie, Lucchesi's offers a selection of Italian meats, cheeses, and other Mediterranean delicacies. Don't forget to pick up some of their fresh pasta or sauces to complete your Italian-themed dining experience.
Memphis is a treasure trove for charcuterie aficionados, offering a blend of local boutiques and well-stocked markets. Whether you're a seasoned charcuterie board artist or new to the craft, these spots provide all the essentials to create an impressive spread. So gather your supplies, invite some friends over, and savor the communal pleasure of a well-assembled charcuterie board that celebrates the best of Memphis. Bon appétit!