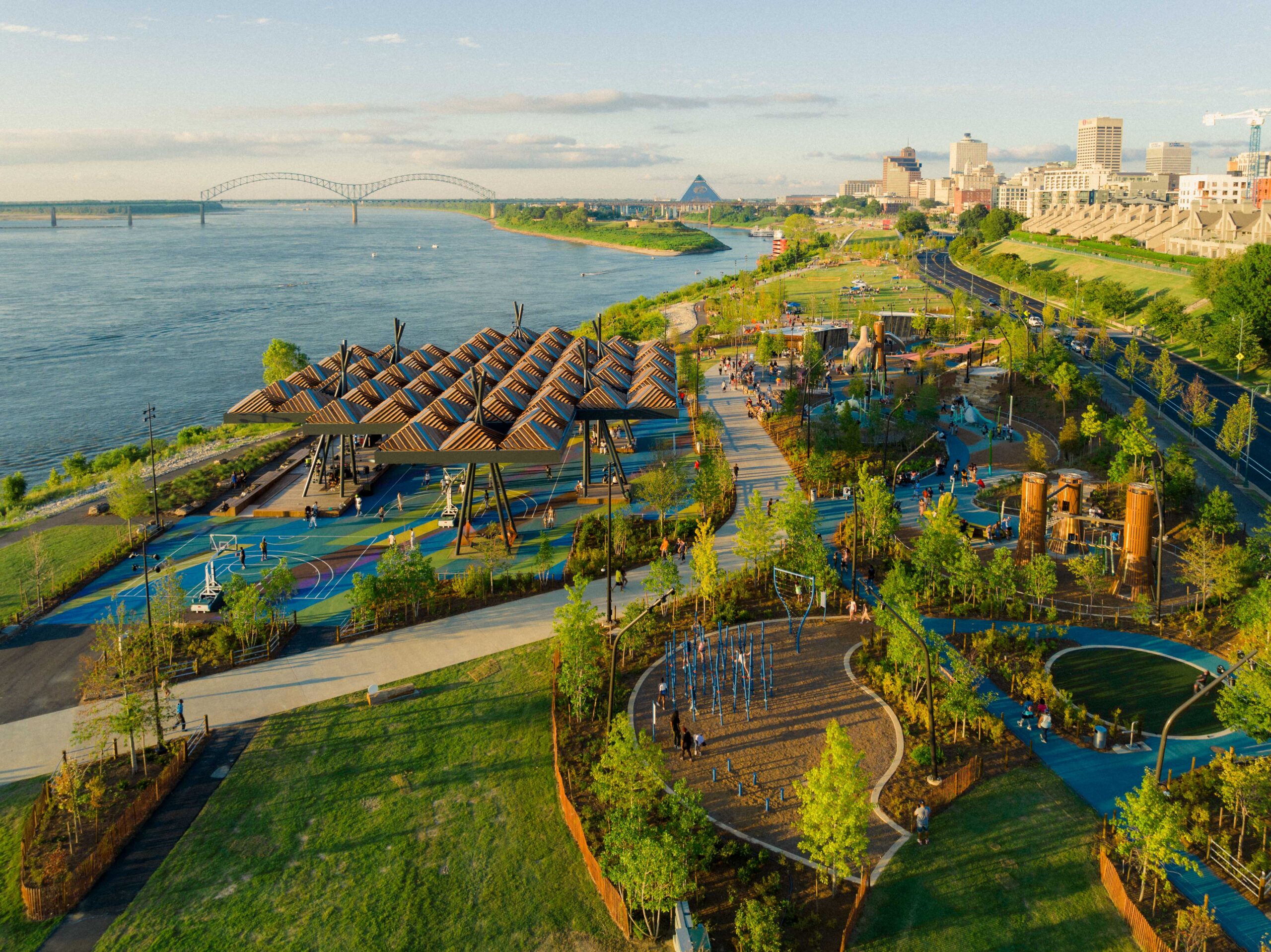 Nestled along the Mississippi River, Tom Lee Park is a sprawling expanse of green that serves as one of Memphis' most beloved recreational areas. Whether you're a local or a tourist, this park offers a refreshing respite from the hustle and bustle of city life. From its scenic views to its historical significance, Tom Lee Park is undoubtedly a crown jewel in Memphis' riverfront area. Let's delve into what makes this park so special.
A Bit of History
The park is named in honor of Tom Lee, an African-American river worker who, in 1925, saved 32 people from drowning after a steamboat capsized in the Mississippi River. Despite not being able to swim, Lee courageously used a small boat to rescue those stranded in the water. His heroism is commemorated with a statue and plaques in the park.
The Landscape
Spanning over 30 acres, Tom Lee Park provides an expansive area perfect for various activities. Manicured lawns, walking paths, and plenty of shaded areas make this a go-to destination for outdoor enthusiasts. The park also features a cobblestone landing area that takes you a step closer to the majestic Mississippi River.
Activities and Amenities
Whether you enjoy jogging, picnicking, or merely soaking in nature's beauty, Tom Lee Park has something for everyone.
Walking and Cycling: The park offers dedicated paths that are a hit among walkers, runners, and cyclists.
Picnicking: With its expansive lawns and picnic tables, Tom Lee Park is the perfect setting for a family day out.
Photography: The panoramic river views provide the perfect backdrop for amateur and professional photographers alike.
Special Events
Tom Lee Park is not just an everyday recreational area; it's also the venue for various annual events. One of the most notable is the Beale Street Music Festival, part of the Memphis in May International Festival. Thousands gather here to enjoy music across multiple genres, making it one of the must-visit events in Memphis' cultural calendar.
The Future: Riverfront Redevelopment
The City of Memphis has embarked on ambitious plans to revitalize the riverfront, and Tom Lee Park is slated for significant improvements. Future plans include the addition of more amenities like playgrounds, eateries, and possibly even a small marina.
Tom Lee Park is more than just an open space; it's a celebration of community, history, and the natural beauty that Memphis has to offer. Whether you're visiting for the first time or rediscovering this local treasure, you're bound to leave with a renewed appreciation for the Bluff City's scenic and cultural offerings. So, grab your picnic basket, your camera, or your running shoes, and make your way to Tom Lee Park—the crown jewel of Memphis' riverfront.